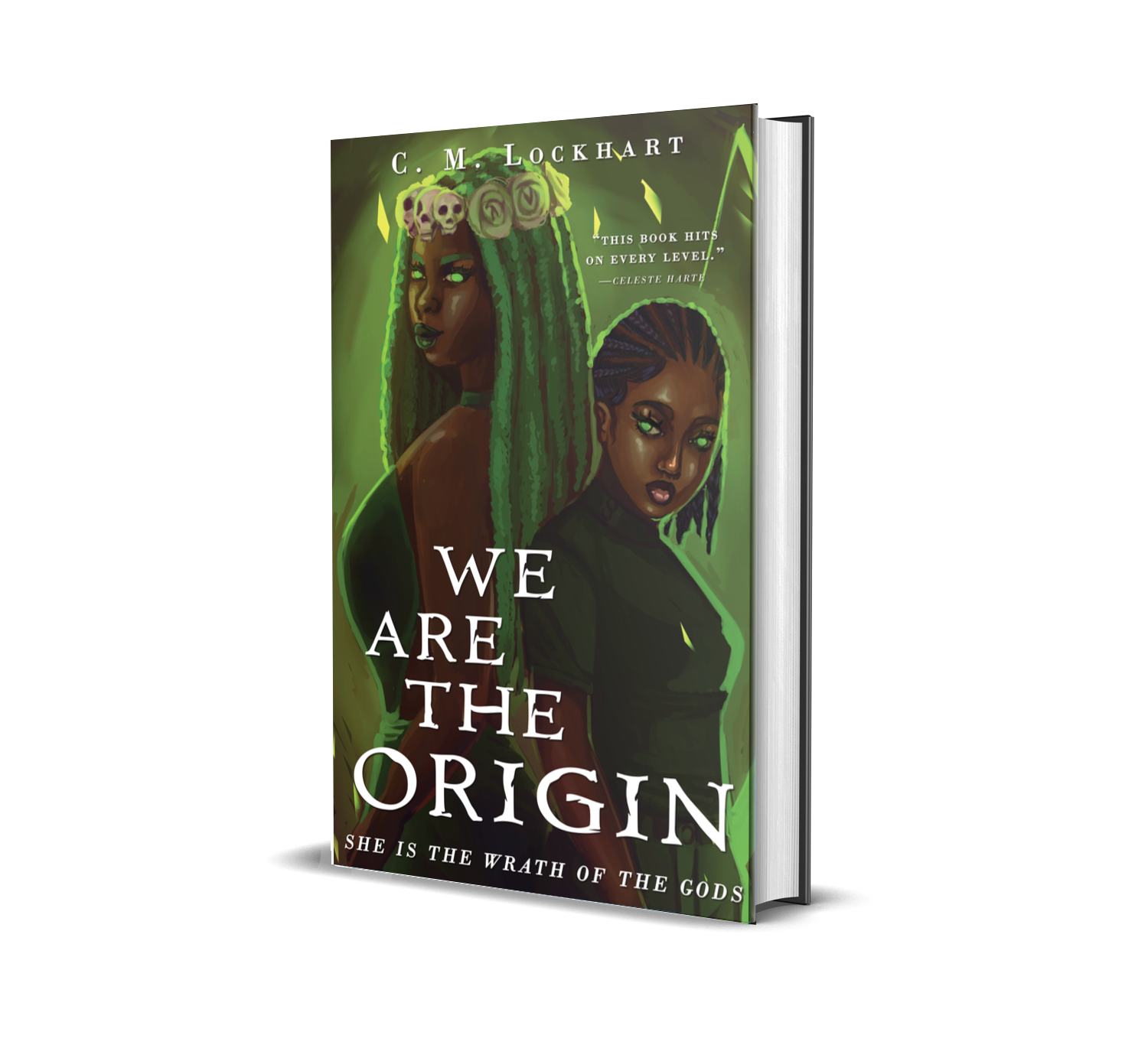 We Are the Origin - Limited Edition
On Sale
Released December 13, 2022
- 

This version of We Are the Origin is meant for adults and contains sex scenes on the page.
If you would like the "Closed Door" version of the book,
click here
. 
This is a signed product that comes with a map and a complimentary version of the Limited Edition eBook.
If you would like ONLY the Limited Edition eBook,
click here
.
This product is ordered once purchased. Shipping times may vary.

- 

She was a shadow. 
Forced into a life of serving the queendom before she was old enough to deny them, Brandi was a cultivator of death and the queen's own blade, reserved only for the disloyal and the blasphemous. Crafted by the queendom and forged in blood, she was nothing more than a tool. She was never meant to have an opinion on whose blood she shed — never meant to question whose back she was pressed into or whose throat she was slipped across.
She was destruction.
But when Freya, the goddess of life and judger of souls, demands that she protect rather than destroy, Brandi has no choice but to obey her new orders. And while abandoning the queendom comes with its own set of problems, being hunted by the people she once called family is the least of her worries when the gods reveal to her an enemy who exists beyond the reach of their power. So, with a helpless princess in tow, she begins her search for a way to fight this impossible enemy and save the realm from destruction.
Because she is the wrath of the gods.
And it was foolish for anyone to forget that.
-
Things to know about this book:
🤎New Adult (21+ characters)
🤎Epic Fantasy (original myths and lore)
🤎Predominantly Black cast
🤎Assassins being assassins (murder)
✨This Limited Edition has sex on the page
✨ This Limited Edition comes with a preview of Book 2 in the series
✨This Limited Edition comes with exclusive Jandi (Jack x Brandi) character art
-
Please note:
This is the preorder for the LIMITED EDITION HARDBACK
 of the book.
It will not be sent out until the official release date
. If you would like to purchase the paperback version, please
click here
.
1. All sales are final.
2. This is a signed product and comes with a map.
3. This book will be shipped to the address you provide upon checkout.
International shipping is available to Canada and the UK.
If you have any issues, please feel free to contact Written in Melanin.